Bridgeway or BW as they are also known are a leading producer of steel crankshafts & con rods who supply many famous brands globally. The undisputed market leader in Asia – these are serious parts for serious racers.
BW choose materials very cautiously. Even though the materials are certified, our lab still runs multiple tests to ensure chemical and mechanical properties. BW only uses high purity steel with low concentration of elements such as Phosphorus, Sulfur, etc. The standard percentage of Sulfur and Phosphorus is ?0.02%, BWs is controlled to 0.003% and 0.007%.
All machining and treatment processes are carried out 100% in house at BW to guarantee quality. Rods are pacing in engine sets which are balanced end to end as well as for total weight.
Designed for high HP engines with a design spec of 300hp per rod, only for use with 22mm pin aftermarket pistons
New KI-beam structure, larger radius provides extreme strength.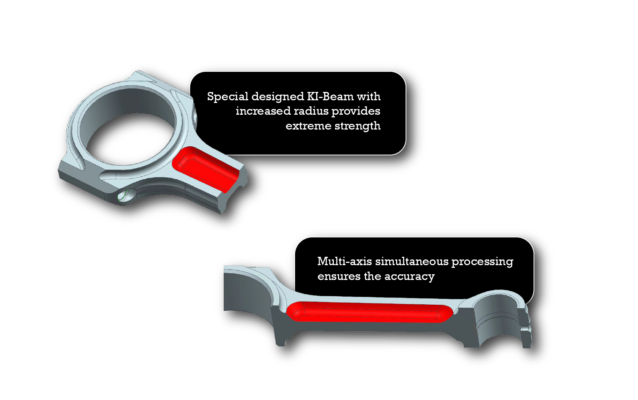 Teardrop pin area to provide extra support for big loads.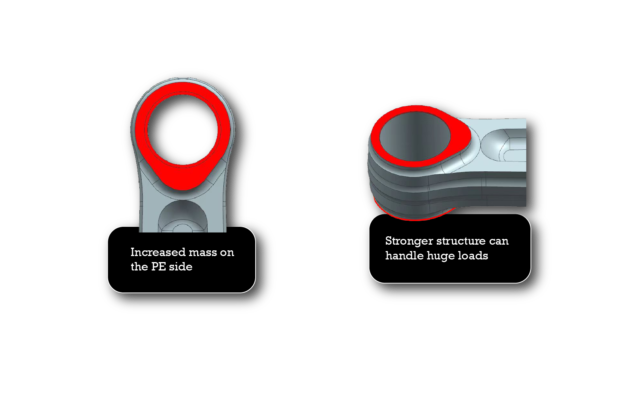 Redesigned body rib has more strength to handle extreme power level.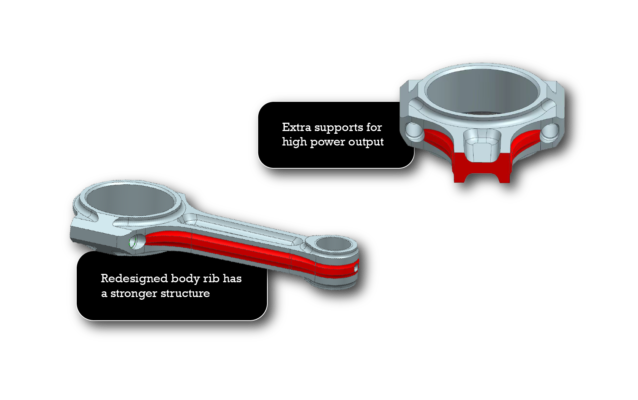 Enlarged cap mating surface.