THE COMPANY
We are a specialist distributor of both standard and high performance engine components based in the West Midlands.
MAR Motorsport Ltd was founded in 2011 with the goal of distributing high quality engine parts within the UK & European markets. Our initial focus was on wholesale and trade distribution, utilising our contacts to supply the many engine rebuilders and parts specialists in the market. As our reputation grew for supplying parts others couldn't, we branched into general trade and retail supply. Today we are UK distributors for many leading brands of performance parts, many on an exclusive basis.  We are a limited company registered at Companies House and also VAT registered. With years of experience supplying parts to the trade, many of the UK's leading race engine builders rely on MAR Motorsport to supply the parts for their engines.
OUR PRODUCTS
We represent & distribute many leading global brands. We source globally &  hold direct accounts with many of the worlds leading manufacturers of engine components and have direct access to their technical teams. Our parts database contains in excess of 140,000 part numbers & interchanges to enable us to identify the parts you need quickly and accurately.
With our knowledge and experience we also commission parts made to our own design for many classic race engines and welcome enquiries for special production parts, either to your already finalised design or we can help through the design stage.
THE MAR MOTORSPORT DIFFERENCE
Our staff have many years of experience of designing, manufacture and distribution of engine parts gained working for leading global parts manufacturers. We understand the parts, we understand how they work and how parts interact with other parts. We understand the information you need when building a performance engine and have the information readily to hand.
We are not selling catalogue parts, we know each engine is different. We can advise on the best parts for your engine from a technical perspective, and not a marketing perspective. From piston alloy differences to bearing bearing types we offer impartial and honest advice. Need help calculating a compression ratio, piston mean speed or bowl size for you application? No problem, we have the tools to help
Our products are all from leading manufacturers with current quality certifications. Many of these manufacturers are also producing parts for high level motorsport.
Adrian
Managing Director
MINI enthusiast, rally Imp owner and the reason MAR Motorsport exists. Refuses to sell anything he wouldn't use in his own engine.
Jenny
Finance Director
Looks after the pennies and keeps us all in line. Understands the difference between a cross-flow & a pinto.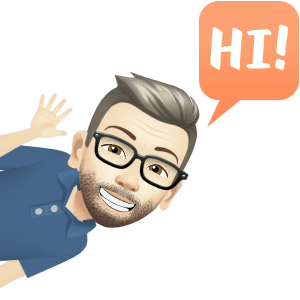 Paul
Technical Director
Obsessive about the little details – unless it means tidying his desk. Anything out of the ordinary ends up on Paul's desk.
James
Logistics Manager
Pilot of the MAR Mototorsport rally car. Keeps our online store up to date and makes sure we have the right parts available.
Josh
Logistics
All round car enthusiast and responsible for keeping our warehouse up to scratch and orders going out the door.