The Leader in High Performance Valve Train Components
Located in San Jose, California in the heart of Silicon Valley, Supertech was born from the same fertile ground as many other companies in this area utilizingcutting edge technology to fuel growth.
Supertech fuses this technology with passionate people and over 30 years of experience in creating the highest performance valves and valve train components available.
Supertech provides the racing market with superior valves and valve train components for virtually every type of racing. Whether it's Drag Racing, Rally, Road Racing or any other type of motorsport, Supertech is sure to have the perfect performance solution for your application.
Engine Valves
We apply more than 30 years of experience in the development of each and every Supertech racing valve we sell. Combine this experience with state of the art equipment such as ultrasonic tests, x-rays, laser measurement equipment, and applications like computerized Finite Element Analysis (FEA) and it is no wonder why supertech has some of the best performance products on the market.
While this is more than most manufacturers we don't stop there. We also do extensive testing working very closely with many of today's top engine builders in order to continuously improve our products. All of this is meant to insure Supertech's industry leading reputation for high flow rates, durability and uncompromising quality.
ONE PIECE VALVE
Our valves are not finished from generic blanks rather they are specifically designed for each and every application. We work relentlessly, testing and researching every aspect trying to improve the air flow of our designs.
DURABILITY
With every valve design we strive to maximize durability through higher fatigue resistance and tensile strength. Each valve tip is hardened beyond 52HRc.
STRICT TOLERANCES
It's unlikely you will find any of our competitor's valves with stricter dimensional tolerances than our Supertech valves. Combine that with finished seats with equally strict run out tolerances and you won't find a better sealing, better performing and easier to install solution anywhere!
SUPERFINISH
In 2006 we introduced our stem Superfinishing as a standard addition to all of our valves and provided it at no additional cost. When our Superfinish is combined with our Black Nitrided valve it reduces the surface roughness to 1/3 of our chrome coated valve. The end result… unsurpassed performance and durability.
HIGHER FLOW RATES
Optimum high flow rates are achieved by ensuring that our valves are manufactured with the best angles for each application. We consider back cut, under cut and valve head angles for each application to produce the optimum high flow rates for each application.
SUPERTECH VALVE SPRINGS
All Supertech valve springs are made with premium Superclean Chrome Silicon Vanadium Steel alloy for higher performance & durability at high rpms. Using high quality steel alloy allso provides the added benefit of better structural memory for all of our springs.
Our valve springs are computer designed to ensure that wire stress levels do not overpass the limits of stress defined in the diagrams of fatigue. We also utalize computer software that allows us to ensure that the harmonics are under control. This combined with our high quality steel alloy enables supertech valve springs to be more durable in extreme conditions, giving your performance racing engine a serious competitive advantage in both perforamnce and durablity.
Supertech retainers are manufactured with high quality military certified Titanium alloy, and are CNC machined for a tight fit. Our high quality retainers are among the best in the industry.
Sodium filled inconel valve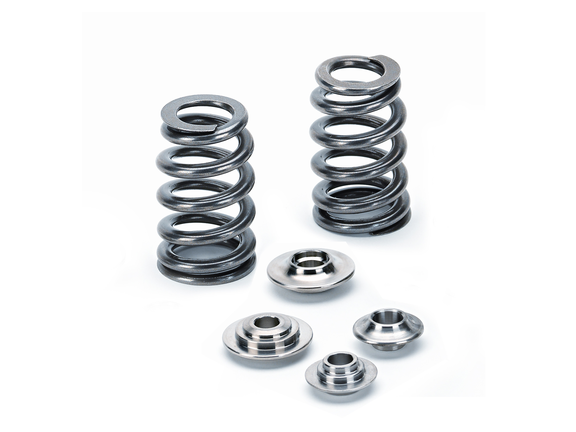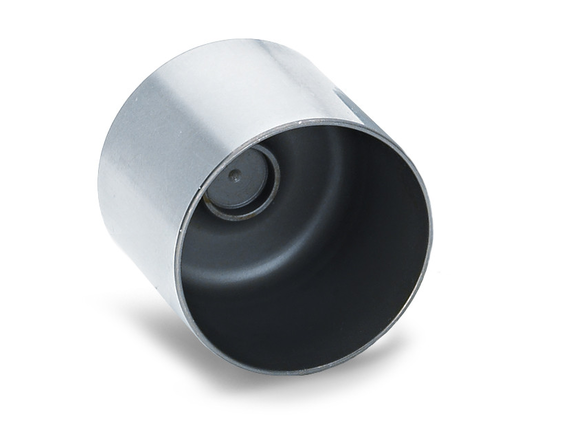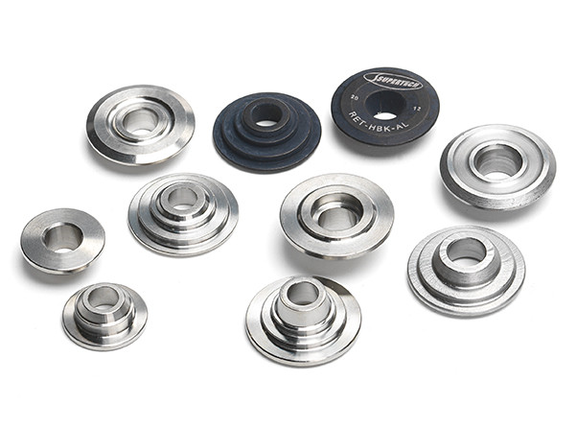 VALVES & GUIDES
Stainless, Titanium, Inconel & sodium filled Inconel
VALVE SPRINGS
Beehive spring kits, single valve springs & dual / double valve springs
FORGED PISTONS
Pistons forged from enhanced 4032 alloy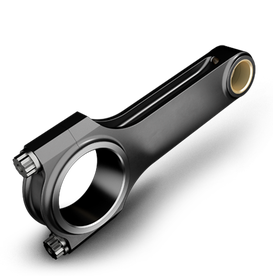 STEEL RODS
Rods manufactured from 4340 steel supplied complete with ARP bolts