OFFICIAL UK DISTRIBUTOR FOR KING RACE BEARINGS

The SCIENCE of SPEED
King Race Bearings designs and manufactures cutting edge high performance main bearings bearings and big end bearings that excel in accuracy and load capacity. The King Racing line combines Sport Compact and Domestic engine bearings with ground-breaking geometric and metallurgical features. Equipped with advanced materials and construction techniques, King Racing bearings extend the limits of power, performance and durability.
King high performance bearings are a product of innovative R&D processes, extensive lab tests and "on-track" trials. We combine over 50 years of expertise, superior standards and advanced in-house simulation technologies to achieve better results.
We are constantly exploring new ways to improve our products and advance our race bearing technologies. To find out more, visit our TechLab.
The difference is in the details
King's strongest advantage is its range of unique in-house production technologies that account for every detail; from materials research and manufacturing, to automated machining and software development. Our attention-to-detail is goal driven, as we aim to exceed industry standards of quality standards and production efficiency.
King's production process begins with in-house casting of our unique alloys, continues with automated production line manufacturing and overlay plating, and concludes with packaging and product delivery.
Our end-to-end production, all under one roof, is key to total control throughout the entire manufacturing process and to superior quality assurance.

pMax-Black™ Intermediate layer
The intermediate layer of a typical race bearing contains 2-3% tin, with hardness values of 90-95 HV. Within the pMax Black™ intermediate layer, we increased the tin content to 4.5%, making it 22% harder at 115 HV, with a load carrying capacity of 17000 psi.
pMax-Black™ Overlay
The overlay of a typical high performance bearing features a leaded alloy that contains 2-3% copper content. The bearing 'reaches a hardness level of 11-11.5 HV, and a maximum fatigue resistance at 8000-8500 psi.
King's pMax Black™ overlay is significantly stronger than conventional overlays due to its 5% copper content and an innovative nano-scaled hardening process.

King factory applied nano-composite polymer coating – With no added thickness!
King Race Bearings new pMaxKote™ is a nano-composite polymer coating. It is applied over the pMax Black™ overlay at the King factory as part of the bearing manufacturing process. It enhances wear resistance without changing the bearing's original precision wall thickness dimension.
King's pMaxKote™ is a new approach to coated bearings. It has proven to protect bearings during metal-to-metal contact, as well as from the erosive effects of cavitation. It contains ceramic nano-composite particles that function as a fourth layer which provides superior build protection.
pMaxKote™ enhances the following benefits of King XP race bearings:
Superior seizure resistance
Superior cavitation resistance
Superior wear resistance
Superior protection against oil starvation
Silver Based with Polymer Coating
Modified engines can suffer from issues such as low oil pressure and oil starvation, which can cause premature rod and/or main bearing failure. Additionally, the greater loads and increased cylinder pressures can easily fatigue "street duty" engine bearings, again leading to premature failure.
King Race Bearings offer superior engine bearing choices designed to outperform anything available in the market today. Our advanced technology bearing materials and constructions enable high-end engine builder to achieve the performance his clients demand and the reliability they require. Whether for all-out racing competition or combination street/strip ego indulgence, King has the right bearing for every requirement.
Bull's Eye Tolerance™
Typical race bearings are manufactured to meet the industry's traditional +/- 0.00025 " wall thickness tolerance. But race engine builders often prefer narrow, more specific oil clearances with far more tolerance control.To achieve the right clearance, they compensate for bearing thickness inconsistencies by grinding cranks "fat" or "thin", adjusting the housing bore, or purchasing multiple sets to "fish" for shells.  The process is time consuming, costly and tedious.King listened to its engine building customers and responded with Bull's Eye Tolerance™
Bull's Eye Tolerance™ is a production technology developed by King. It combines highly accurate machining, overplating, and computerised wall thickness monitoring that adjusts the process on-the-spot.Bull's Eye Tolerance™ outperforms the industry's wall thickness tolerance, ensuring the least thickness variation shell-to-shell. The outcome: A new standard in bearing thickness consistency.
Technical Features of King Race Bearings

Bull's eye Tolerance™
No more multiple set purchases or ?fishing? for bearings to reach right clearance
No need to grind cranks "fat" or "thin"
No need to adjust housing diameter
Less taper across the bearing face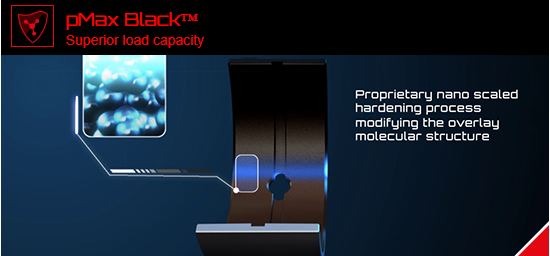 pMax Black™
24% greater load capacity
17% more fatigue resistance
Compatible with all crankshafts
pMax-Black combines a unique tri-metal structure with advanced surface processes to deliver superior load capacity.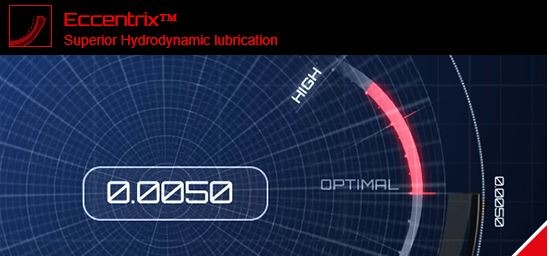 Eccentrix™
Better oil wedge formation
Stable hydrodynamic lubrication regime
Minimized vibration and wear
Prevention of oil film "wiping" in high RPM conditions
Optimal load distribution across bearing surface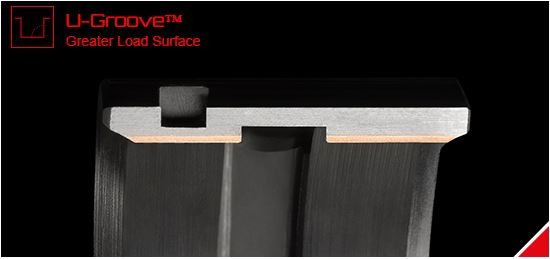 U-Groove™
Better load distribution across the bearing surface.
A more stable hydrodynamic lubrication regime,
Greater bearing durability at high RPM's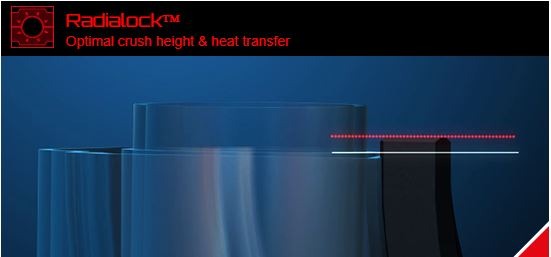 Radialock™
Better load distribution across the bearing surface
A more stable hydrodynamic lubrication regime
Greater bearing durability at high RPM?s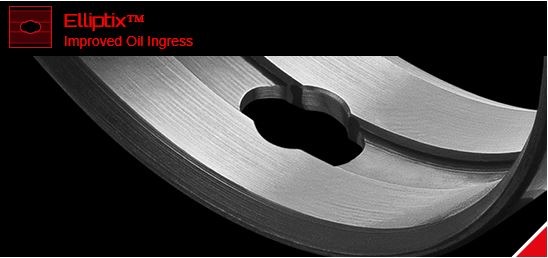 Elliptix™
Increases oil passage capacity
Produces higher oil supply reliability
No need for custom-made oil hole enlargement
XP – PMAX BLACK
Race bearings with 24% greater load bearings capacity than others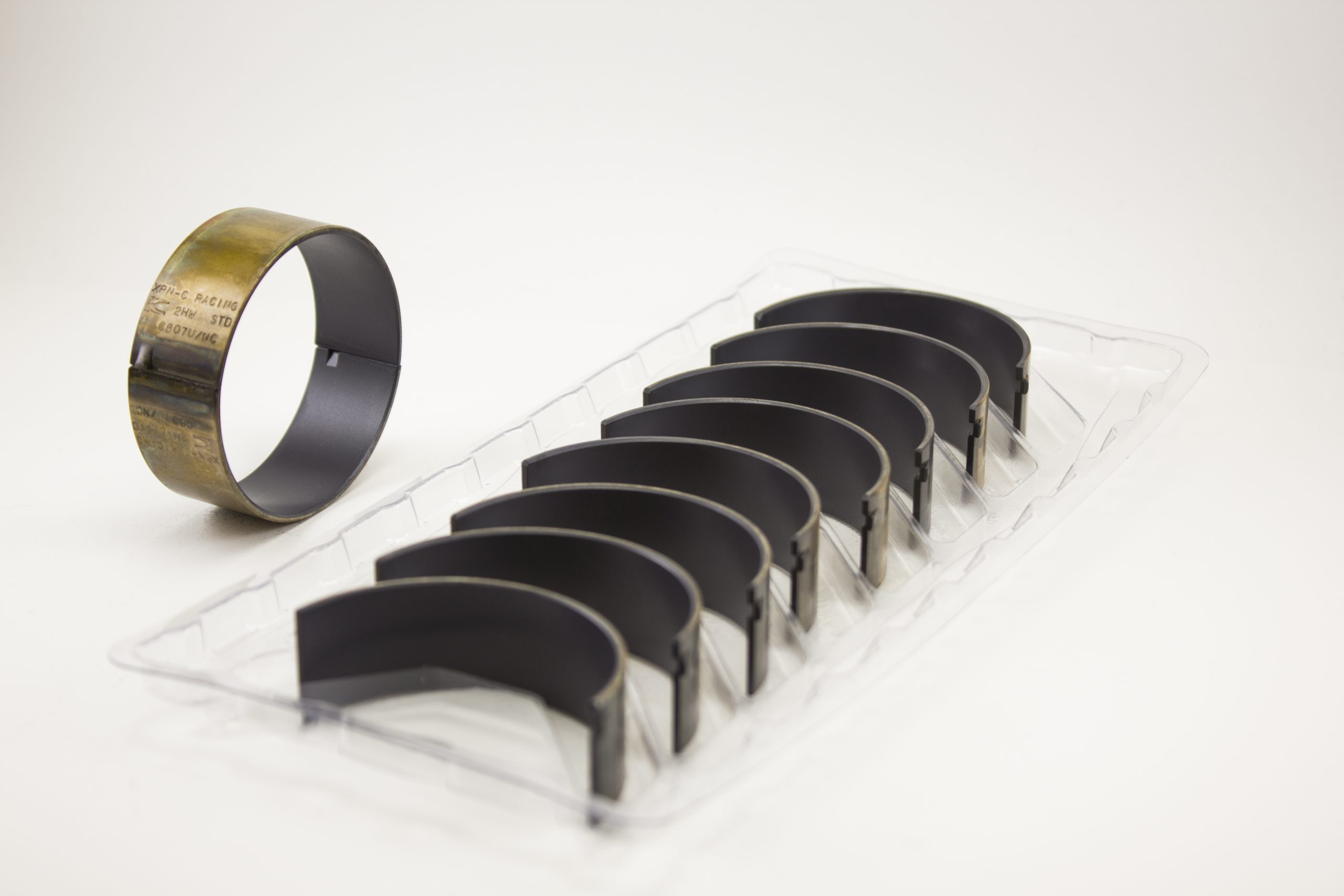 XPC – PMAX KOTE
Next generation polymer coated bearings with no added thickness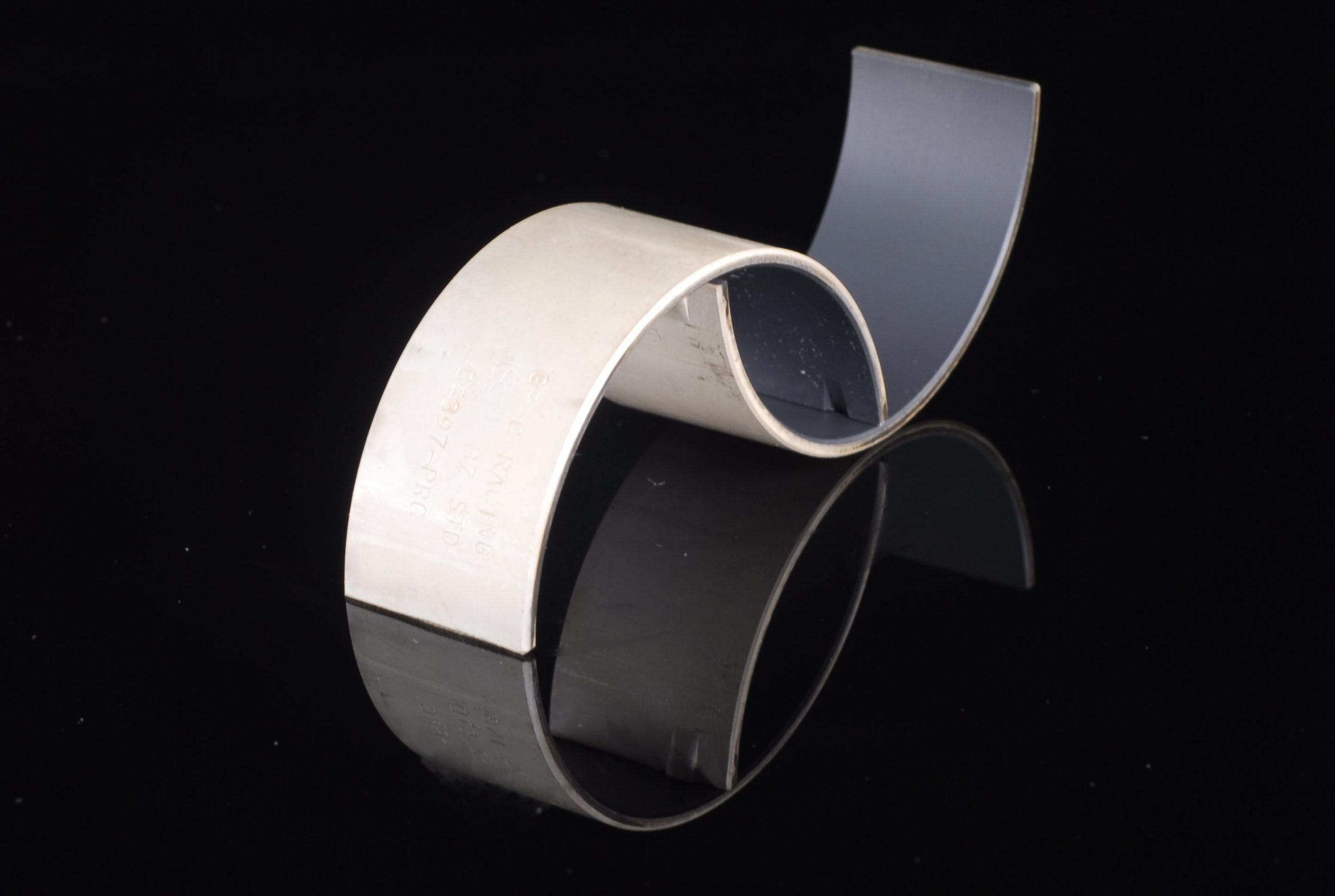 GPC – SILVER BASED
Polymer coated, silver based for extreme loads.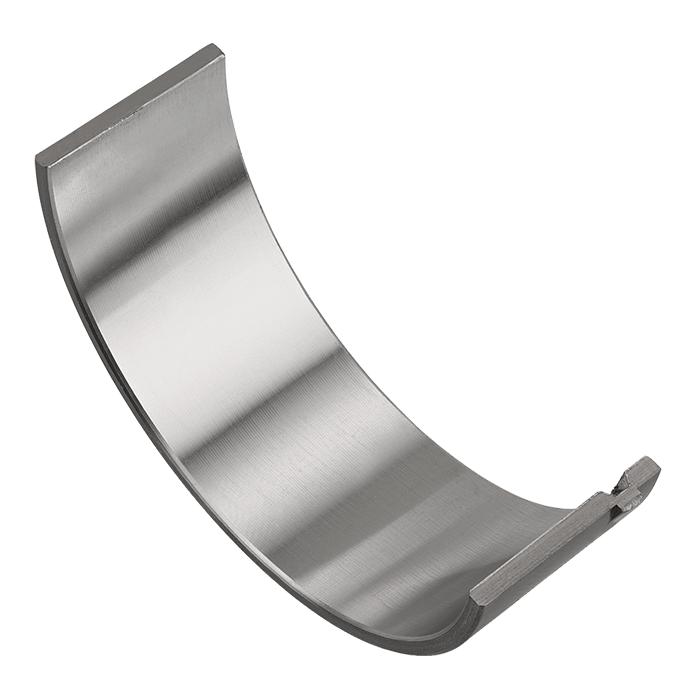 STANDARD MATERIAL
Standard replacement bearings in full range of OE specification materials